Waterproofing systems must be capable of withstanding the environmental impact of the elements
Waterproofing systems have to be tight and remain tight for the entire lifecycle of the structure. Eventually, every waterproofing system will leak. Unfortunately, most of the time, the leaks go unnoticed. Water slowly accumulates causing huge financial losses and significant physical damages to the structures. When environmental sealed systems have been compromised, it results in servere soil- and groundwater contaminations.

PROGEO´s monitoring systems can update the status and physical integrity of waterproofing systems in real time 24 hours a day. The location of ruptures in the sealing systems are immediately detected and reported. Additionally, intelligent monitoring systems provide maximum protection from groundwater contamination caused by ruptures in lined sealed systems.

Eventually, every waterproofing system will leak
most of the damages to a building are caused by ruptures in its waterproofng systems
moisture damages in buildings result in significant financial losses
most contaminations of soil and groundwater are caused by unnoticed liner leaks
inadequate information about the status of waterproofing systems increases long term maintenance by 70%
Safety and Security
permanent integrity control in real time
automated leak detection and location
a

utomated alerting in case of leak or fault

optional parameters such as temperature, humidity in the roof package, backwater or snow load available
now with even more power and WEB2.0 connection
optional full-service monitoring with alert and process management
PROGEO – intelligent monitoring systems
better risk management and planful maintenance of flat roofs and waterproofing systems
avoid unnesscessary repairs
efficient use of natural ressources
increase property values and expands lifespan of the struture
smart management of buildings and infrastructure as well as increased environmental protection
Your contact for international requests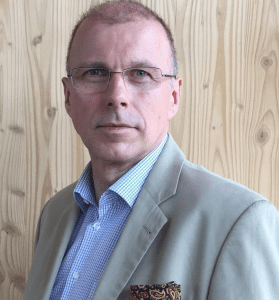 Uwe Brodtmann (Managing Director)
Phone: +49 33701 22-120
E-Mail: brodtmann@progeo.com
Please send us a callback request