PROGEO's intelligent monitoring systems provide you with the confidence that you always know your structures are secure. Early detection reduces repair cost and environmental risks.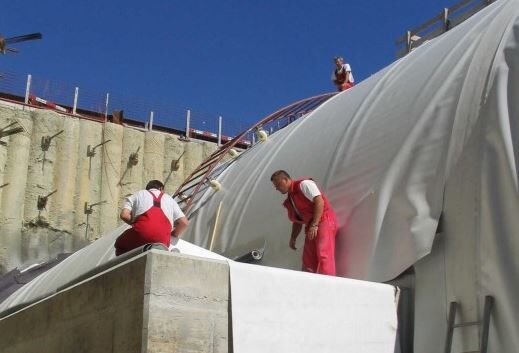 Intelligent Flat roof
With a flat roof you need to actively take care that it is tight and will remain tight. In a smart flat roof that's easy, because you always have the information you need for maintenance.
Intelligent monitoring systems for buildings
The smartex® system provides automated data collection, data storage, leak detection and alerting via the smart roof management system.
Intelligent monitoring for civil engineering and environmental protection
The geologger® intelligent leak monitoring system can determine the accurate location of potentially hazardous leaks before greater damage to the environment can occur.
PROGEO advantages:
You have up-to-date information about the status of your structure
Damages to the structure are instantly recognized
Accurate location of the damage is reported via internet capable mobile devices
You have access to information concerning the integrity of the structure 24 hours a day
Allows for preventive maintenance to eliminate hazards quickly and make repairs before greater damage can occur to the structure
How the system works
When an electrical current flows through a rupture in the sealed membrane, it activates a sensor on the sensor grid which accurately detects and locates the rupture. The integrity of the membrane can be checked for the lifetime of the structure. Additional information regarding water on the roof or moisture in the thermal insulation can also be monitored.
Easy installation and user friendly-intelligent monitoring is simple. Learn about the benefits.